Change language

::R4943 : page 9::
PUBLISHED BY
WATCH TOWER BIBLE AND TRACT SOCIETY
CHARLES T. RUSSELL, PRESIDENT
"BROOKLYN TABERNACLE," 13-17 HICKS ST.,
BROOKLYN, N.Y., U.S.A.
Foreign Agencies:—British Branch: LONDON TABERNACLE, Lancaster Gate, W. German Branch: Unterdorner Str., 76, Barmen. Australasian Branch: Flinders Building, Flinders St., Melbourne. Please address the SOCIETY in every case.
—————
ANNUAL SUBSCRIPTION PRICE, $1.00 (4s.) IN ADVANCE.
SEND MONEY BY EXPRESS, BANK DRAFT, POSTAL ORDER, OR REGISTERED.
FROM FOREIGN COUNTRIES BY FOREIGN MONEY ORDERS, ONLY.
—————
Terms to the Lord's Poor as Follows:—All Bible Students who, by reason of old age, or other infirmity or adversity, are unable to pay for this Journal, will be supplied Free if they send a Postal Card each May stating their case and requesting its continuance. We are not only willing, but anxious, that all such be on our list continually and in touch with the Studies, etc.
==========
ALSO FRENCH, GERMAN, SWEDISH AND DANISH EDITIONS.
SAMPLE COPIES FREE.
==========
ENTERED AS SECOND-CLASS MAIL MATTER AT BROOKLYN, N.Y., POSTOFFICE.
ENTERED AS SECOND-CLASS MATTER AT THE POSTOFFICE DEPT., OTTAWA, CANADA.
==========
THIS SPECIAL ISSUE OF INTEREST, WE TRUST
The newspaper syndicate handling Pastor Russell's sermons, believing that the World Tour of the Foreign Missions Investigations Committee, of which Brother Russell is chairman, would furnish interesting "copy" for their list of patrons and news editors in general (which we realize to mean a still more extensive promulgation of Present Truth), have gotten out a very attractive pamphlet, descriptive of some of his successful meetings at home and abroad, and containing illustrations which have appeared in the press of the world, together with various items in Brother Russell's history, said to be desirable matter in Newspaperdom.
Since first the "round-the world trip" was mentioned in the columns of THE WATCH TOWER, considerable interest has been manifested in the movement by the dear friends in various parts, believing with us that it is no unimportant step in the Harvest work, furnishing, as it does, a still greater opportunity to proclaim the Gospel "in all the world for a witness." Some have asked that a map of the world be published in our columns, with all the points on the itinerary indicated.
It has occurred to us that we could not present to our readers anything of greater interest than this Souvenir Announcement, hence we have adopted it for this issue, and have encased the whole in a special WATCH TOWER cover. We trust that our efforts in this respect to please may be successful.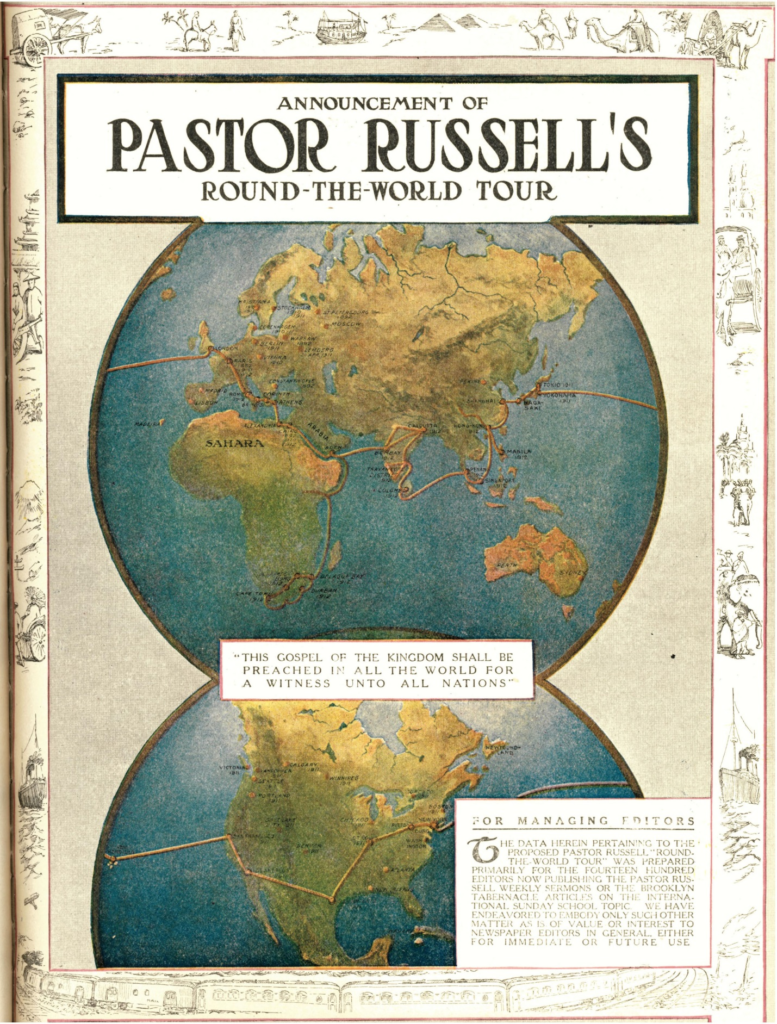 ::R4943 : page 10::
::R4948 : page 11::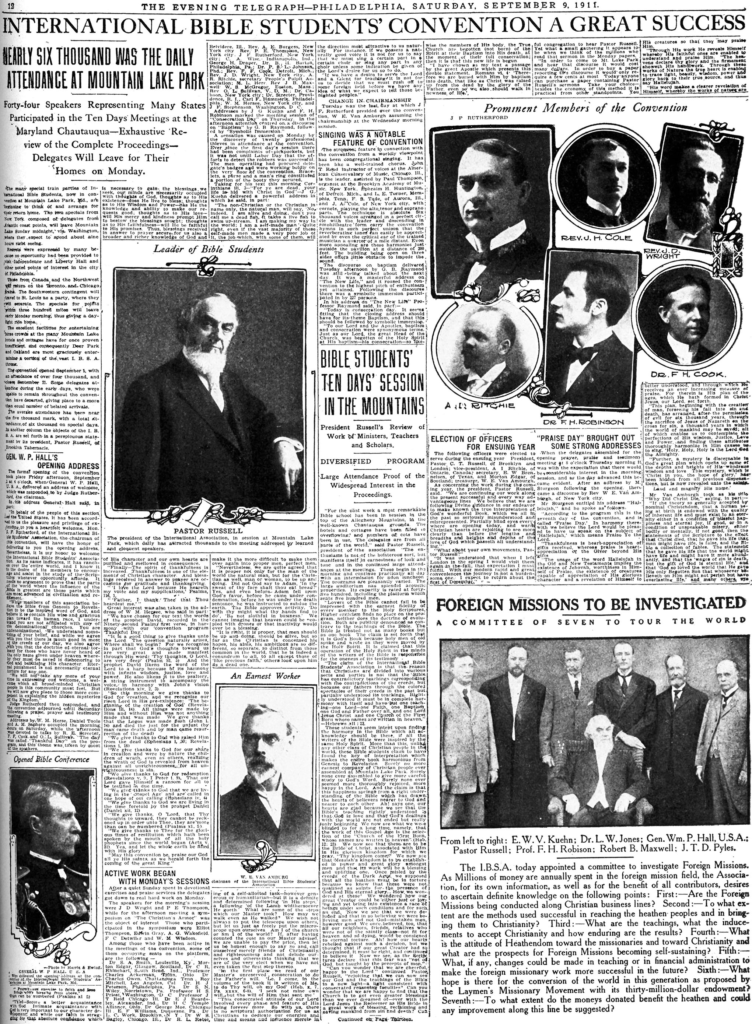 ::R4952 : page 12::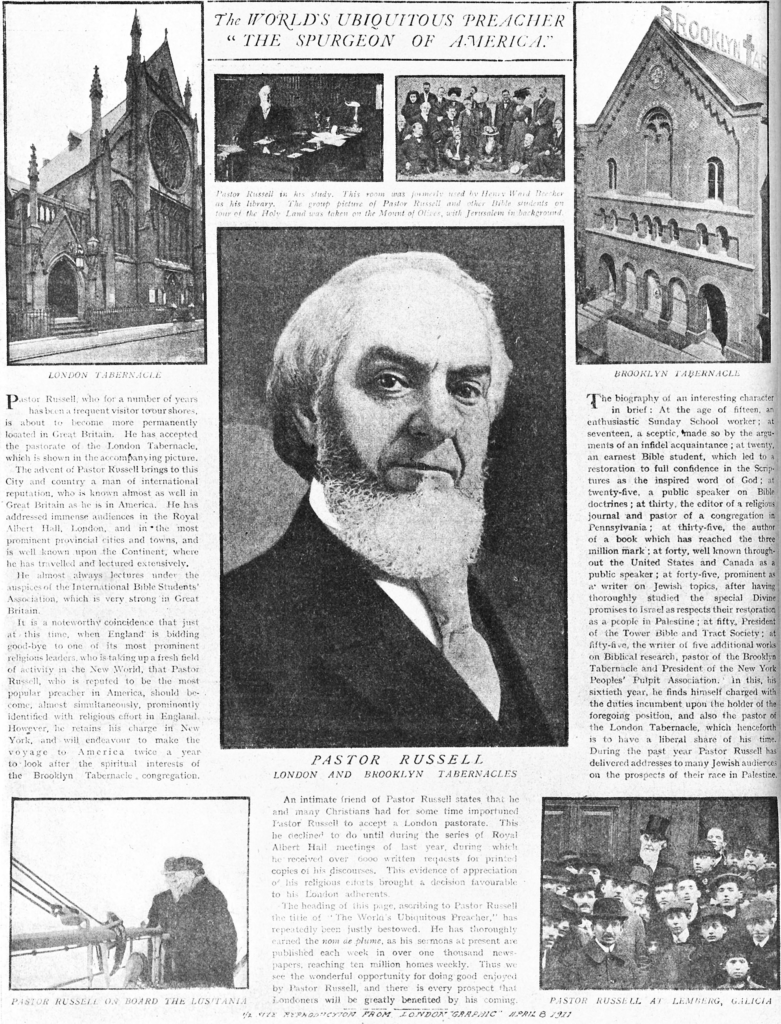 ::R4944 : page 13::
::R4945 : page 14::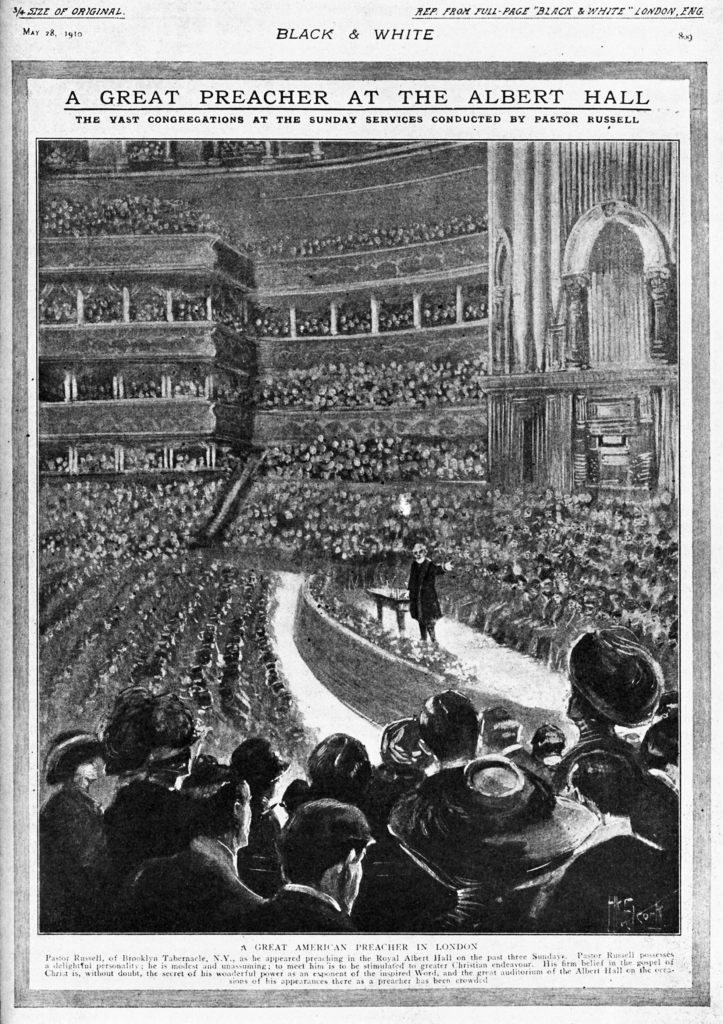 ::R4946 : page 16::
::R4947 : page 18::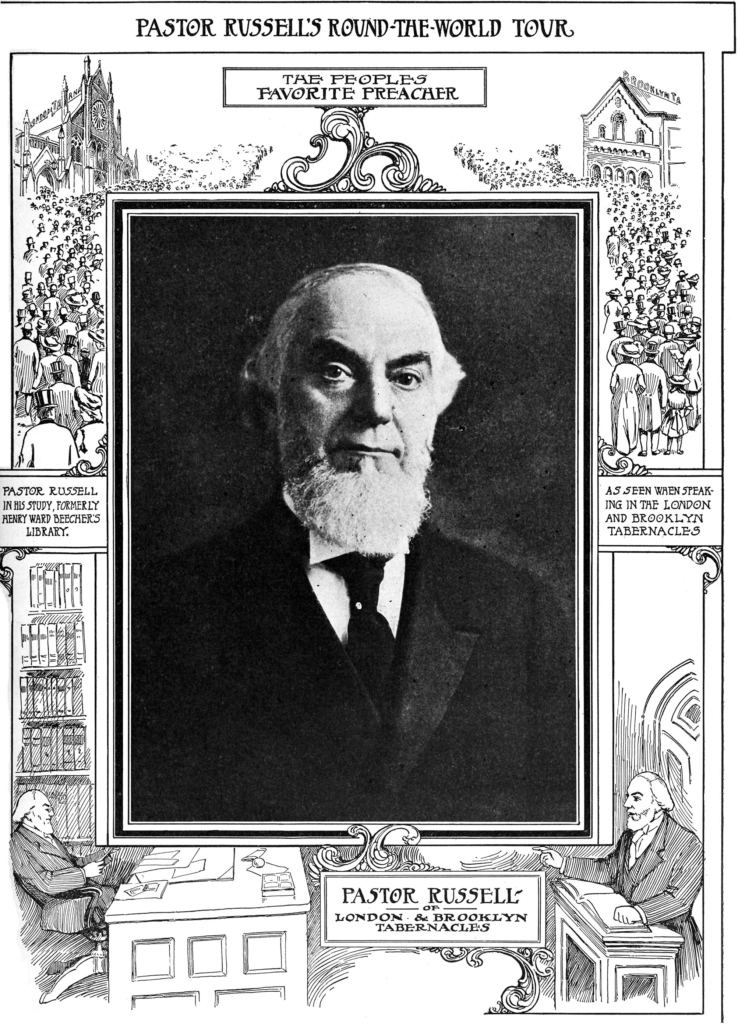 ::R4950 : page 19::
::R4951 : page 20::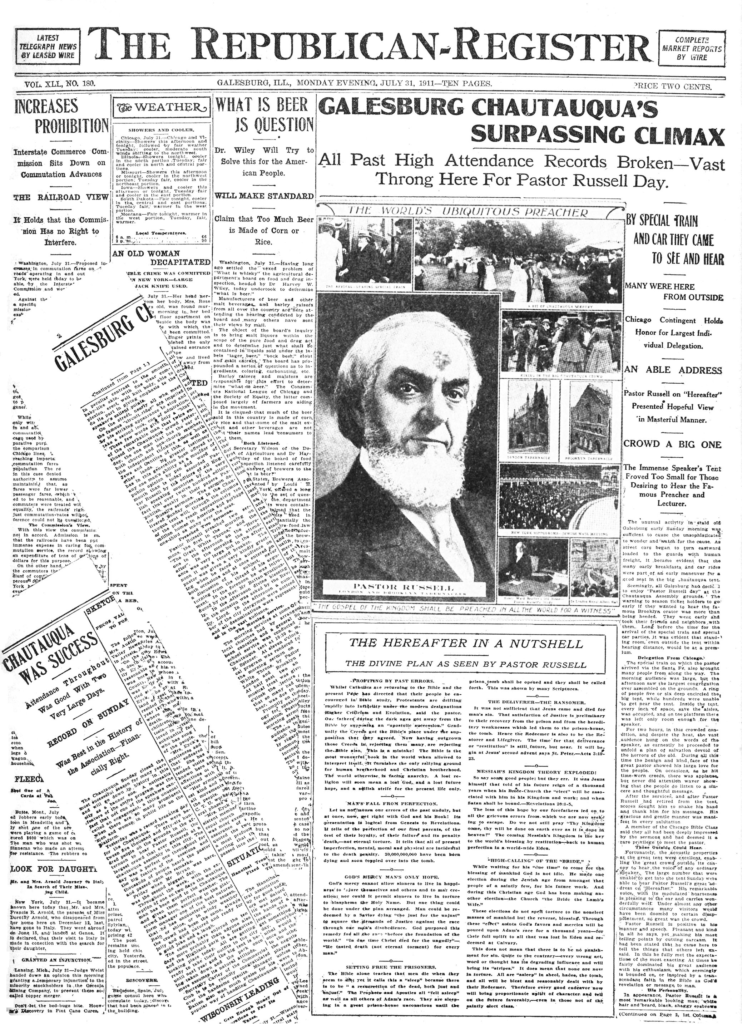 ::R4952 : page 21::
::R4953 : page 23::
====================
— January 1, 1912 —